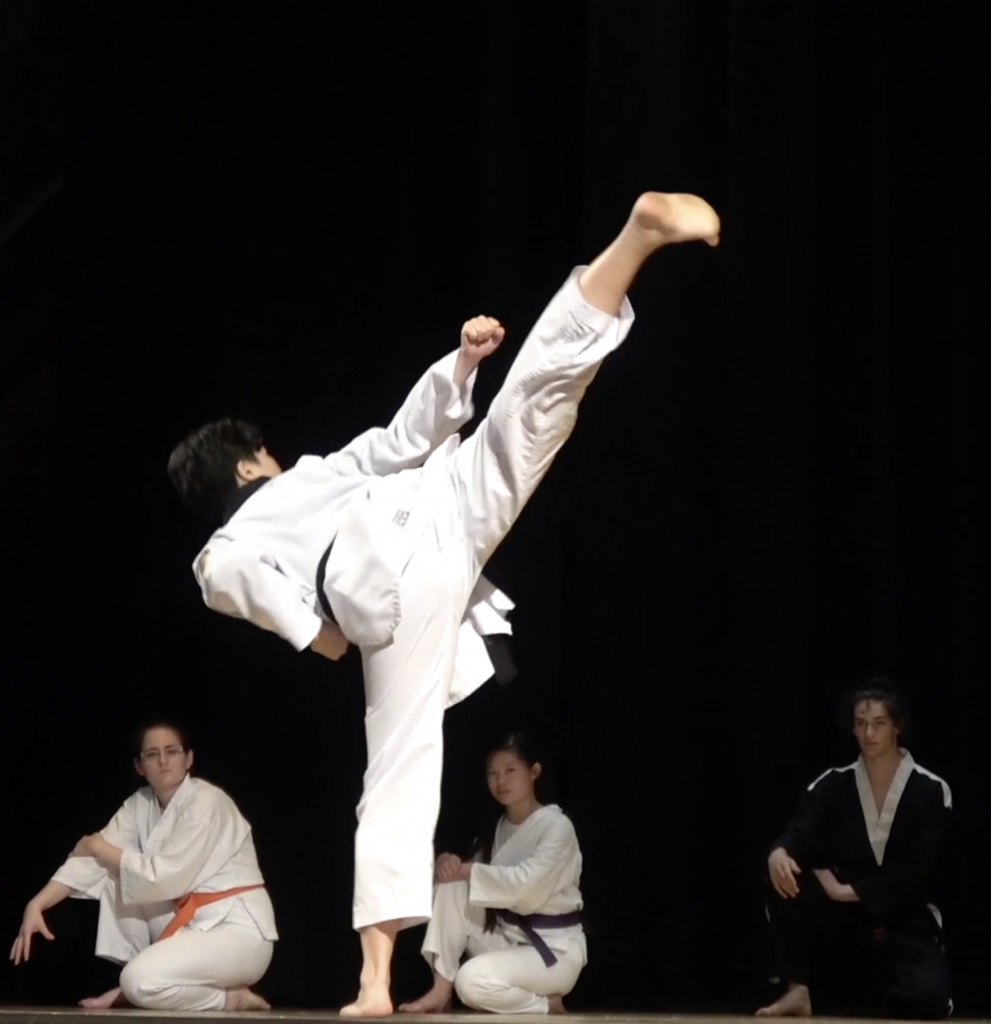 The Tae Kwon Do Club @ IU has been an active part of the Indiana University Martial Arts Program since 1969. In that time we have trained over 250 black belts and taught the basics of Tae Kwon Do to thousands of IU students. Our head instructor is Jim Thomas, a seventh Dan black belt.
Tae Kwon Do is a fantastic means of maintaining physical health – it promotes flexibility, strength, and endurance. At the same time, it teaches you how to protect yourself, a priceless skill to learn. Lastly, your improved health and the knowledge that you can protect yourself will yield a wealth of self-confidence and personal satisfaction that will lead to success in all areas of your life.
Who can participate in TKD @ IU?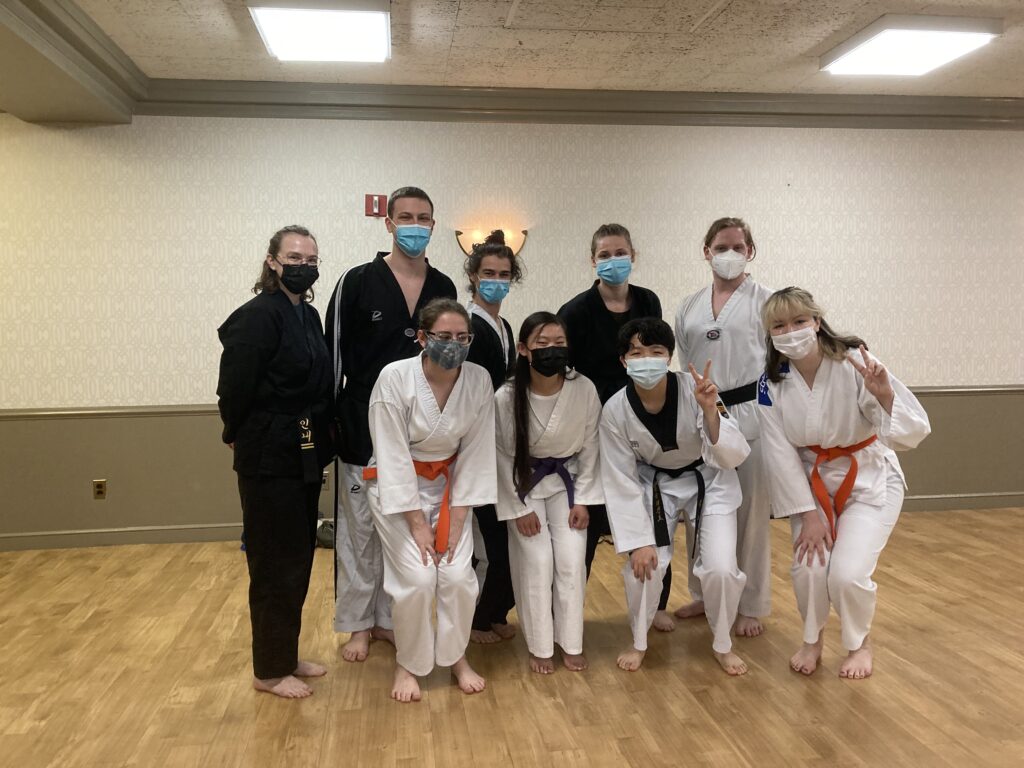 No experience is necessary — we welcome all skill levels from people just curious about martial arts to those with years of experience in a variety of Tae Kwon Do styles.
Every club practice is different since it is tailored to the skill level of the participants attending. Often, someone new to Tae Kwon Do will be mentored by a more experienced member of club during practice.
Practice Times and Locations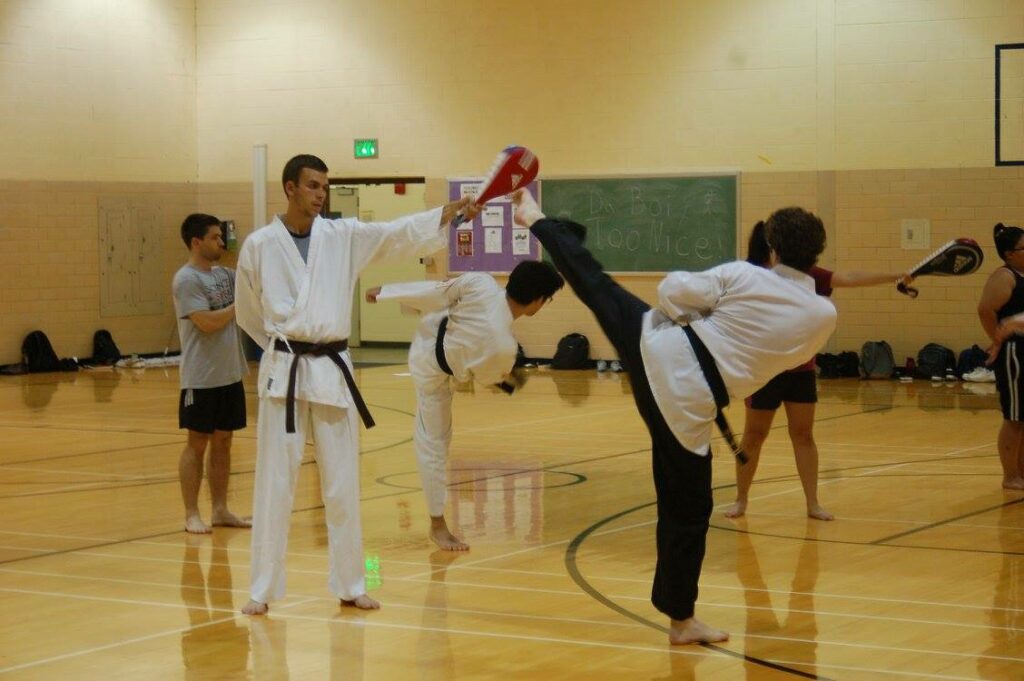 We meet Monday and Wednesday from 5:45 to 7:15 in SPH 163.
There will be Saturday practices this fall from 12-3 in SPH 163, providing a safety lead is present. Check the GroupMe to see if practice will be held.
Dues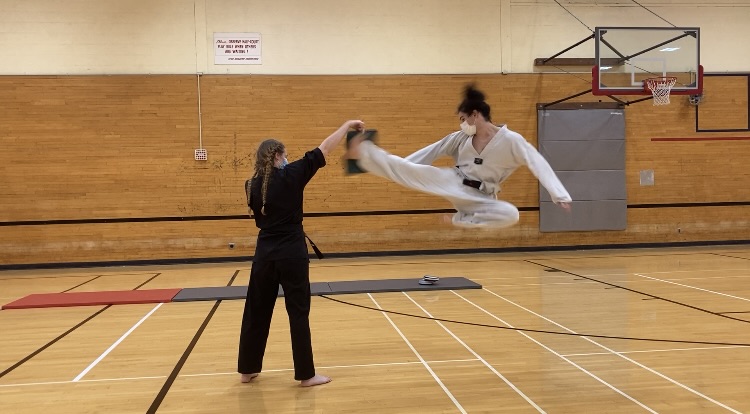 Everyone is allowed three free practices to decide if TKD @ IU is right for them.
If you choose to join club, dues are $40/semester or $10/month.
Want more information?
Do you have questions or would like more information?
We can be reached by email at iutkd@iu.edu